The Burlingame neighborhood of Northern California is home to various parks with endless recreational opportunities. Whether you're looking for a relaxing or action-packed day trip with the family or a day running around with your furry friends, you'll indeed find a destination to appease you. This list has everything you need when seeking a fun-filled day of basking in Mother Nature's glow.


Dog-Friendly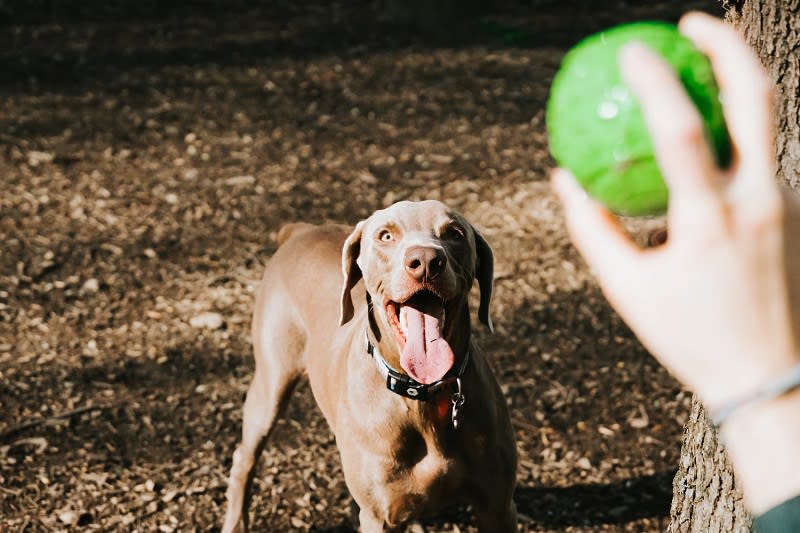 Who doesn't enjoy a day out in beautiful Burlingame with their dogs? Bring your leashes and your treats for a fun-filled day full of romping around and playing fetch with your canine clan.

Seal Point Park is adjacent to San Francisco Bay. A park with many sections, there is an activity suitable for everyone. There are countless trails accessible to walkers, cyclists, and even leisurely bird watchers. A scenic location, you can stroll along the boardwalk aside the Bay Marshes, where you can view wildlife. Besides all the people-friendly options, Seal Point Beach is home to a 3-acre dog park, making it an excellent choice for your canine family to have the best day ever! Bring the flying disc and tennis balls for fetch, or get ready to gallop around the massive grounds of this space with your fur family. Be sure to check the Dog Park Rules & Regulations to ensure a safe and fun outing.

Bring Fido to Bayside Dog Exercise Park for an afternoon of socialization. This park's dog area is three-quarters of an acre—just enough room for them to run around and sniff their neighbors while keeping a close eye on them. Dog park etiquette is a crucial component here, so don't let the excitement of allowing your dog burn off some energy let you forget this detail. This park allows you to bring two social, obedient dogs over the age of four months, so please leave the puppies at home for this trip.

A park fit for hikers and canines alike is Skyline Park. This location is the newest attraction added to the Burlingame Park System and is 3.5 acres in size. Skyline has a walking loop and a fenced-in zone, ideal for letting your dog roam freely and happily off-leash. This park is perfect for those who wish to have few distractions on their day trip while enjoying the fresh air and bonding with their puppy pals.
Family-Friendly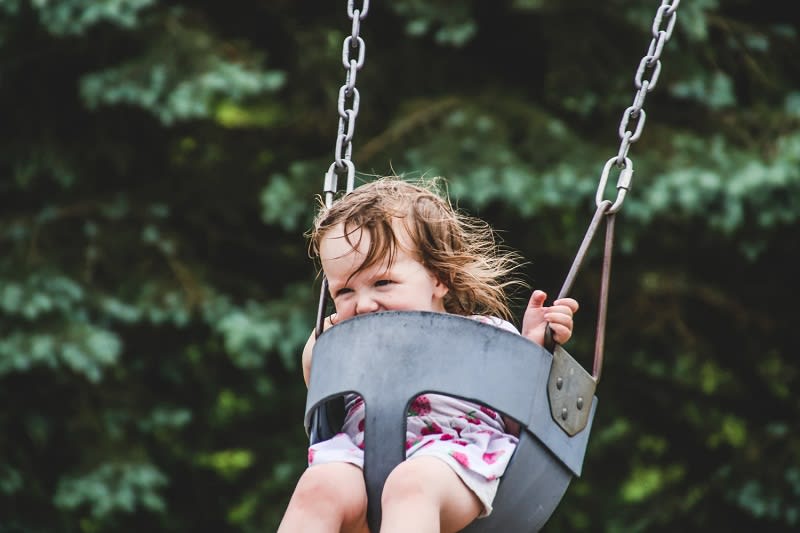 When raising a family in a beautiful and green community such as Burlingame, finding family-friendly parks is imperative. These locations are suitable for your little ones to learn and explore the endless gifts nature has to offer. Burlingame is undoubtedly not in short supply of recreational facilities your whole household can appreciate.

Alpine Park is a lovely park that boasts an enclosed playground containing equipment suitable for your young children. This park offers a few picnic tables to relax and watch your little ones play in the sandbox and glide down the two slides. For a quiet day of picnicking and playing without a large crowd, this spot is an excellent choice for your littlest to explore Mother Nature's wonders.

For a quiet neighborhood park, look no further than Victoria Park. The updated playground is great for young children. Teach your kids the ins and outs of basketball on the accessible half-court. The orchard of Coast Redwood trees makes this a majestic spot for your family to roam, learn, and play the day away. If you enjoy the tranquility of small-scale grounds fit for teaching your youngest about the greatness of nature, this is a park not to miss.

Cuernavaca Park is a fantastic family-friendly location for a day trip, filled with scenic views and grassy fields. This destination has gorgeous panoramic views of the bay and drastic elevation changes, making it a lush and peaceful nature area, as well as a terrific option for children's baseball and softball games. Bring a picnic and set up on a grassy knoll to watch planes landing at the San Francisco airport. Outside of the ample open space and baseball field, the park has a basketball court and children's playground for endless recreational uses.

A site that was once home to an elementary school, today Pershing Park is a delightful, unassuming neighborhood park. Pershing Park is home to two gigantic evergreen Casuarina trees perfect for counting to ten while playing hide and seek. This park includes a nice playground built for young kids. A basketball hoop is available for those trying to get some practice. Bring the family out for a relaxing day of leisurely picnics and playtime with your youngins at this small yet fun-filled park.

For a recreational haven with many amenities, the entire family will adore Ray Park. This park has five picnic tables perfect for catching up on the week's developments and bringing your family-favorite meals to enjoy. Look along while your younger children are exploring the playground and playing make-believe. Your other family members can enjoy the baseball field, knock around some tennis balls, shoot some hoops, and make some epic goals on the soccer field. For a well-rounded family day of laughter, frolicking, horseplay, and memory-making, Ray Park is the place to be.
All-Encompassing
Credit: A Park a Day Bay Area

Martin Luther King Park is a premier location for hosting community events, luncheons, meetings and enjoying a wide range of athletic recreation. This park hosts a plethora of amenities that anyone can enjoy. MLK Park has a playground built for children to rejoice, all while the adults look on from one of the many picnic tables. The baseball diamond is fit for a youth league team or just a family trying to hit home runs. At the same time, the multi-purpose field is excellent for soccer and other outdoor activities. Reserve Picnic Area #1 for your next meeting or birthday celebration, equipped with two picnic tables and two grills for an affordable $60 fee. The MLK Community Center & Pool within the park is host to varying youth recreation, programming, and services for folks of all ages. The San Mateo Police Activities League (PAL) runs many activities created for community enrichment at the center. The center offers two pools for kids and adults alike to splash about and get some exercise. This park is undoubtedly a vital community treasure that Burlingame residents adore.

Host your next large community gathering or social event at San Mateo's Shoreview Park & Recreation Center. Picnic Area #1 can be reserved for an $85 fee and comes with two BBQ grills and eight picnic tables making it the perfect place for such congregations. There are many daily activities and recreational facilities accessible at Shoreview Park. Kids can frolic and climb the two apparatuses available on the playground while parents take five on the picnic tables. Dunk some balls on the full-scale basketball court, take some swings on the baseball diamond, or show your striking power on the tennis courts. Sports are encouraged and integral here! Perhaps the most extraordinary amenity this park contains that most others do not in Burlingame is the skate park, fit for coasting or learning how to ollie. This location has a bit of everything to accommodate all inhabitants of the Burlingame community.

A smaller yet unmistakably well-rounded facility is Harborview Park, which has many play and leisure options. This lovely estate has a baseball field, a half-basketball court, a playground, and picnic areas. Picnic Area #1 can be reserved and is perfect for your next birthday bash or company meeting. It comes with two picnic tables and a BBQ grill, all for an affordable $65 fee. For a low-key spot with several recreational opportunities, check out Harborview Park.

Washington Park is a historic landmark and the oldest park in Burlingame. The home of Police Commissioner Moses Gunst was built on this plot around the year 1900. The gardens, two historic pillars, and his garage turned modern-day Burlingame Historical Society are the only remains of his estate. Today, this park is a true community treasure since it holds year-round community programs and recreation. The Burlingame Recreation Division provides countless classes and activities. This park has it all: from free Music in the Park Concert Series during the summer to fine arts, performing arts, science, robotics, and various classes available for kids of all ages. Home to tennis courts, picnic areas, baseball facilities, and a children's playground, you cannot find a better park in the Burlingame neighborhood. Due to a sizable upgrade, the Burlingame Community Center's new construction is currently in the works. For endless educational and recreational opportunities, Washington Park is a premier location.

Finding that perfect community park for your family to cherish and make lasting memories is of utmost importance. If this list attracts you to the Burlingame area and you wish to find a home in Burlingame, be sure to drop Michele Oravec a line. Michele's mastery and knowledge will help you find the Burlingame property of your dreams.