Since the rise of the COVID-19 pandemic, quick getaways and day trips have become a popular alternative to lengthy vacations. There are plenty of options to arrange quick, fun trips that allow you to spend a few hours exploring new attractions. If you're looking for exciting activities outside of home life in San Mateo, here's our list of 10 best day trips near San Mateo County.


Big Basin Redwoods State Park
Visiting the Big Basin Redwoods State Park is truly a transformative experience. Located about an hour south of San Mateo County, this park features overnight camping facilities, over 80 park trails, tranquil waterfalls, guided tours, and much more within the preserved 18,000 acres.

The best and biggest attraction here is the vast ancient coast redwoods. These trees are enormous — some are more than 50 feet around and stand almost as tall as the Statue of Liberty — and some may predate the Roman Empire. The wheelchair-accessible Redwood Loop Trail is a flat, half-mile self-guided trail. This loop trail allows visitors to explore the unique ecosystem of these coastal redwoods and how they survive, adapt, and inspire the dedication of those who protect this grove. You can experience the fascinating natural history California's oldest state park has to offer with a group or your family.
Roaring Camp Railroads
Railfans can count on a good time at Roaring Camp Railroads. This popular tourist attraction includes train rides, rustic venues, and beautiful woodland views. Young explorers will enjoy the Roaring Camp Railroads Kids Club, where they can participate in gold panning, crafts station, candle making, and face painting.

Roaring Camp has two rail excursions through the ancient redwoods: the Santa Cruz Beach Train and the Redwood Forest Steam Train. There's a great selection of meal options at the site that kids and parents will love. Georgie's Cook House offers kids favorites like hamburgers and hot dogs, or you can try their disposable picnic basket kits for the train ride. Collectibles and memorabilia are available at their 1880s-style general store in the heart of Roaring Camp. You can find Roaring Camp about 60 miles southeast of San Mateo County.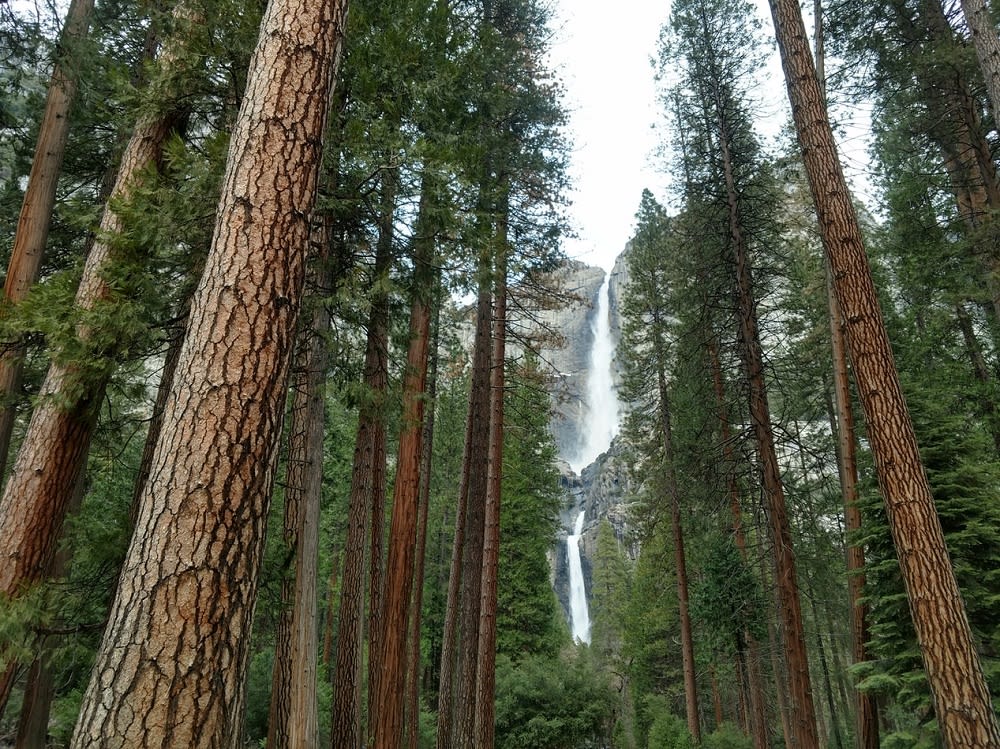 The Mystery Spot
The Mystery Spot is a perplexing roadside tourist attraction near Santa Cruz, about an hour outside San Mateo County. Discovered by a group of surveyors in 1939, The Mystery Spot is a gravitational anomaly measuring 150 feet in diameter nestled in the beautiful redwood forest. This mystifying cabin is a spectacle that defies your perception of the laws of physics and gravity. Each 45-minute guided tour will take you through the body-bending phenomenon and make you question your sense of balance.

After finishing your tour, take a stroll through The Mystery Spot Hiking Trail, a 30-minute trail journeying through the native California animal and plant life. Just like The Mystery Spot, this trail is open 365 days of the year. The Mystery Spot astounds hundreds of thousands of visitors worldwide and is a timeless experience for the entire family.
California's Great America
Theme parks are a classic family attraction. Live entertainment, delectable bites, and thrilling rides are among some of our favorite amusement park activities. California's Great America, located in Santa Clara, is a 112-acre amusement park featuring roller coasters, water rides, and several other attractions. There are plenty of attractions the whole family will love and can engage in. Kids can splash and wade in the tide pool or hop in Lucy's Crabbie Cabbie to ride this mini coaster. Big thrill-seekers will rave over extreme attractions like the Drop Tower, Delirium, Flight Deck, and several other electrifying rides. Just 40 miles outside of San Mateo County, California's Great America makes for a great family day trip.
Winchester Mystery House
The Winchester Mystery House is a historic landmark in San Jose, CA. Once owned by Sarah Pardee, the heiress to a large portion of the Winchester Repeating Arms fortune, this architectural marvel is described as the world's longest home renovation. Over 36 years, the eight-room farmhouse turned into the world's most unconventional mansion and features 24,000 square feet, 160 rooms, 13 bathrooms, six kitchens, and so much more. Since 1923, over 12 million guests have been drawn to this beautiful, mysterious mansion. Garden tours, ax throwing, and self-guided experiences are available for guests to enjoy. If you seek the thrills of haunted hallways and spooky tales, the Winchester Mystery House should be a top destination for you.
Children's Discovery Museum of San Jose
The Children's Discovery Museum of San Jose is a hub for learning, curiosity, and creativity. They offer interactive experiences for children and families while teaching essential skills for maneuvering through life. It is their firm belief that every child should have the opportunity and access to high-quality museums, regardless of background, neighborhood, or ability to pay.

Children and families of all abilities are encouraged to take part in the museum's hands-on facility. Access programs such as Afternoons for All Abilities and Play Your Way give children on the Autism spectrum and those who have mobility challenges, difficulty communicating, or who become easily stimulated the opportunity to engage the museum's exhibits at a less crowded and quieter time. Caregivers have the chance to connect with other families and discover local resources. Inclusivity plays a vital role in the museum's philosophy to inspire growth and learning.

At just 40 miles outside of San Mateo County, one trip to the Children's Discovery Museum of San Jose can help foster imagination, discovery, and new understanding for your entire family.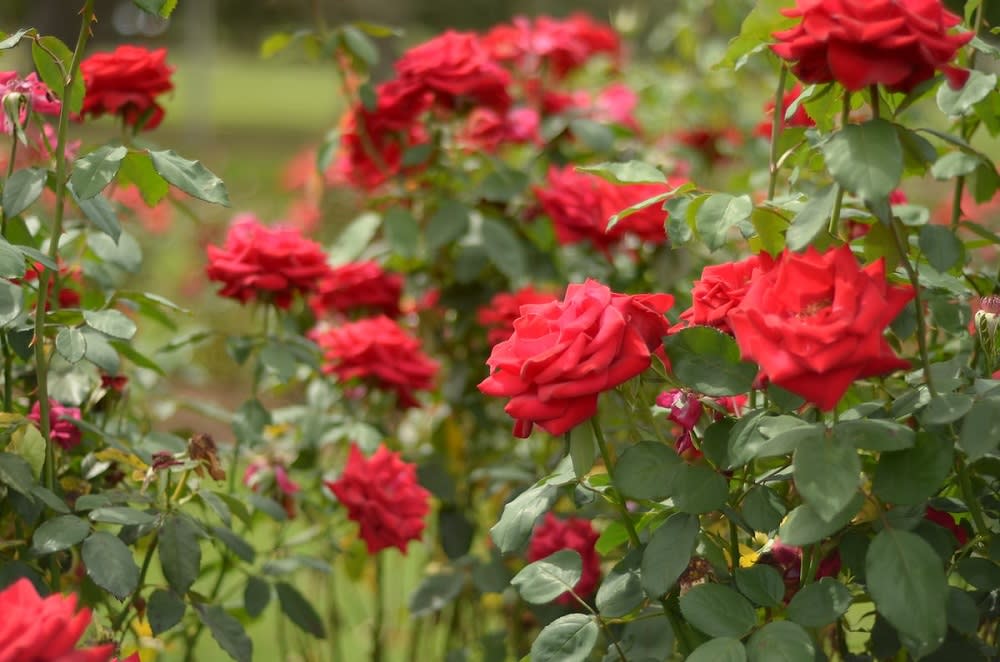 San Jose Municipal Rose Garden
If spending the day strolling through colorful blooms and rolling green lawns with the fragrant scent of fresh roses sounds ideal to you, visit the historic San Jose Municipal Rose Garden, where you can almost always find some species in full bloom. Today, this attractive flower space, which began as a prune orchard, has over 3,500 plantings and 189 varieties featured.

With barbecue amenities and picnic spaces available, the rose garden is a beautiful place to enjoy a day outside among the flowers. Whenever you're ready to explore the gardens, grab a map and take a close look at the unique names of each rose variety. You are sure to find a considerable number of memorable blossoms. Hailed as "America's Best Rose Garden" by All American Rose Selection in 2010, the San Jose Municipal Rose Garden draws thousands of visitors to their 5-½-acre rose garden annually.
San Francisco Zoo and Gardens
The San Francisco Zoo and Gardens is an urban oasis situated against the Pacific Ocean and home to more than 2,000 exotic, rescued, and endangered animals representing over 250 species. Families can enjoy the steam train, carousel, special exhibits, and kids' zoo. This zoo also hosts an incredible garden full of both native and foreign plants. A can't-miss photo spot at The San Francisco Zoo and Gardens is the local favorite Hearst Grizzly Gulch, a popular one-acre grizzly bear exhibit known for hosting the Zoo's two beloved female grizzly bears, Kachina and Kiona.
San Jose Museum of Art
If you're enticed by inspiring creativity and ideas, the San Jose Museum of Art is a prominent hub for modern and contemporary art in the Bay Area. SJMA prides itself on engaging, thought-provoking exhibits and creating an immersive experience for visitors of all ages and backgrounds. Located in downtown San Jose, SJMA presents nine to 12 exhibitions and serves 100,000 people annually. The Museum is the largest contributor to arts education in Santa Clara County and is committed to welcoming creativity and inspiring every visitor. Just 38 miles away from San Mateo County, SJMA is a great place to experience a new, playful perspective on the art of our time.
Japanese Tea Garden
Experience the harmony, tranquility, and natural beauty of the oldest public Japanese garden in the United States. The Japanese Tea Garden in the San Francisco Golden Gate Park features classic Japanese-style gardens like pagodas, stone lanterns, stepping stone paths, native Japanese plants, and more spanning almost 5 acres. Visitors can sample popular Japanese refreshments and enjoy picturesque landscape views in the newly renovated Tea House, which is nestled in the center of the Japanese Tea Garden. The gift shop houses several authentic Japanese items such as sake and tea sets, various green teas, glazed ceramic bowls, and many more items rich in history and design. You're guaranteed a harmonious time at the serene Japanese Tea Garden, plus it's less than 20 miles north of San Mateo County!

Have you been searching for a place in the Bay Area to call home? Michele Oravec is an expert realtor with substantial knowledge of San Mateo real estate. From Burlingame property to Hillsborough homes for sale, contact Michele Oravec today and start planning for your forever home.