Burlingame, more commonly known as the "City of Trees," is home to over 18,000 trees throughout its parks and neighborhoods. With 30,000 residents, the town offers residents plenty to do while still retaining its sense of small-town charm. Living here gives residents easy access to Downtown San Francisco, the San Francisco International Airport, and Pacific Coast beaches. With peaceful neighborhoods, excellent schools, and a laid-back ambiance, Burlingame has become a popular place to raise a family.

If you're ready to plant your roots in this community, the first order of business is choosing the right neighborhood for you. Burlingame has plenty of neighborhoods, which means you'll be able to find one that perfectly suits you. Read on to learn about five of Burlingame's most sought-after neighborhoods.


1. Burlingame Gardens
Burlingame Gardens is Burlingame's most northeastern neighborhood and is home to just under 2,000 residents. It's known for its smaller, entry-level homes that are among some of the most affordable in Burlingame. Living here comes with plenty of perks, including quick access to Highway 101 and close proximity to all the best shopping and dining on Broadway.

Individuals from all walks of life reside in Burlingame Gardens, ranging from retirees looking to settle down to families raising their children. Burlingame is proud to offer top-notch educational institutions, including Burlingame High, Burlingame Intermediate, and McKinley Elementary. If you're looking for a quiet and friendly neighborhood to reside in, then Burlingame Gardens just might be perfect for you.
2. Downtown Burlingame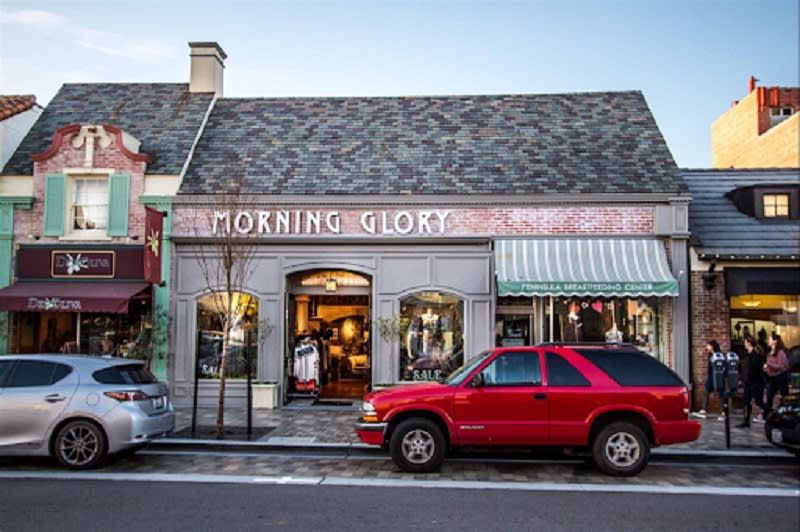 Credit: Burlingame Downtown

Want to be a bit closer to the action? If the answer is yes, then you might just fall in love with Downtown Burlingame! While single-family homes are sparse here, this is the perfect option for those who prefer apartment or condominium living. This neighborhood has experienced significant growth over the past ten years, including newer developments and upscale condominiums.

From California Drive to El Camino Real, Downtown comprises hundreds of stores and restaurants, making it undoubtedly the liveliest part of the city. The streets are lined with everything from restaurants of every cuisine, upscale shops and boutiques, coffee shops, and much more. One of the major perks of living downtown is that the area is pedestrian-friendly, making it a great option for those who value walkability. Needless to say, Downtown Burlingame is far from boring.
3. Burlingame Park
One of Burlingame's most desirable neighborhoods is the lush and luxurious Burlingame Park, where homes are set upon larger-than-average lots and situated in a convenient location. If you're looking for a spacious home with a backyard where the kids can play, Burlingame Park may just be your perfect fit!

Homes in Burlingame Park are typically updated with all the latest amenities, and prices hover around the $3-5 million range. Stroll along the neighborhood's tree-lined streets and enjoy easy access to the trendy shops and fine-dining restaurants on Burlingame Avenue. First-time homebuyers and young professionals who aren't quite ready to take on a large property will love Burlingame Park's condo options; located near the eastern border, buyers can snag one of these comfortable and luxurious units with a price tag in the high six-figures.
4. Easton Addition
Easton Addition is one of Burlingame's most sought-after and most exclusive places to purchase real estate. The real estate comprises both classic and contemporary homes, boasting a myriad of architectural styles. Some of the most popular styles represented include American, Colonial, Craftsman, and Victorian.

In addition to beautiful picturesque homes, Easton Addition offers the best of suburban living. Quiet streets dotted with leafy trees, parks galore, and friendly residents are the norm here. Plus, Easton Addition even has its own branch of the Burlingame Library.
5. Mills Estates
If you're looking for a neighborhood known for its spacious homes and open floor plans, then be sure to check out what Mills Estates has in store. The majority of homes here were built in the 1960s, making them among some of the more contemporary homes in Burlingame. In fact, Mills Estates is known as one of the more modern neighborhoods in Burlingame.

The neighborhood is situated close to Highway 280, making it an excellent option for commuters. Although located a bit further from Burlingame Avenue and Broadway, Mills Estates is a desirable choice for those who prefer a more quiet and laid-back place to reside.
If you are ready to explore homes in Burlingame, contact Michele Oravec today. As one of the most sought-after Burlingame real estate agents, Michele is well acquainted with all the best neighborhoods around. Whether you're looking for a short-term rental or your dream home, she is equipped and ready to help you find a place that truly feels like home.