Finding the right community for you and your loved ones can be pretty challenging, but it doesn't have to be! The San Francisco Bay Area is teeming with prestigious towns, ranging from suburban and quiet to metropolitan and lively. This guide will help you decide which San Francisco Bay area is suitable for you. Each neighborhood offers a different appeal and will surely meet your needs.
Atherton
The most expensive town in America: the affluent flock to Atherton. This charming six-square-mile town is brimming with gorgeous trees, top-rated schools and hosts countless community events. This San Jose suburb attracts people from all stages of life. With its focus on community involvement and being a tranquil getaway from Silicon Valley's hustle and bustle, it is no wonder why residents love it here.

Large acreage lots with substantial homes in a semi-rural setting make for a sought-after community. This town has an exclusive ambiance and is excellent for nature enthusiasts and equestrians, featuring many nature trails. Enjoy a peaceful lifestyle with parks and nature preserves in proximity. For a quiet lifestyle with gorgeous scenery and excellent schools, look no further than Atherton.

Some standout outdoor recreational opportunities:
For California-grown produce, eggs, honey, flowers, and artisanal goods, the Menlo Park Farmers Market is in proximity and occurs every Sunday. This farmers market is philanthropic, donating end-of-day unsold produce to homeless people. Get your daily grocery shopping done at Sigona's Farmers Market, selling organic seasonal produce and gourmet items. Atherton also has a Trader Joe's for your everyday grocery shopping.

When you need to get some retail shopping in, towns in proximity have notable destinations:
Families love Atherton for its multitude of parks and its fine educational opportunities:
Burlingame
Burlingame is a six-square-mile suburb in San Francisco that offers an urban/suburban vibe and is known for its affluence. Its many charming neighborhoods, eucalyptus groves, and a walkable downtown area make this a sought-after town.

This community is bordered by the beloved San Francisco Bay and features many parks, coffee shops, and restaurants. Families and young professionals love Burlingame for its outdoor recreation, shopping opportunities, and proximity to SFO Airport. The combination of suburban life with urban options makes this town a Bay area treasure. A small community with big-city charm, Burlingame is a beautiful place to call home.

Parks are numerous and varied, offering inhabitants many ways to enjoy the great outdoors:
Get your daily grocery shopping underway at the locally-adored Oak Grove Market. This gem supports small local businesses, features imported treats from Ireland and the UK, and has a deli serving freshly prepared sandwiches. For farm-fresh produce and specialty items, head to Parkside Farmers Market.

Get your retail fix and dining needs met at one of these fine destinations:
Below are a few of the fine educational institutions in Burlingame:
San Mateo
San Mateo is a suburban sprawl with urban flair, offering families and professionals outdoor recreation, vibrant nightlife, and top-notch schools. This sixteen-square-mile town features varying neighborhoods fit for everyone's preferences and lifestyles. A wide variety of housing options and styles makes for an appealing residential community.

Activities and shopping locations are a stone's throw away and meet all your needs for a leisurely and fulfilling life. The parks, community centers, and retail facilities are numerous and all-encompassing in San Mateo.

Fabulous recreational amenities include: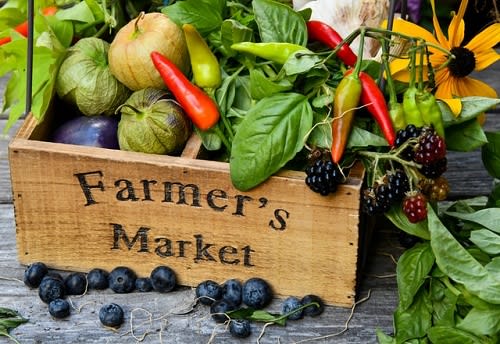 Daily grocery shopping is easy with a Trader Joe's in town. There are multiple Safeways for another option. For specialty products and local eggs, grass-fed beef, freshly baked goods, and seasonal produce, check out the College of San Mateo Farmers' Market.

Retailers and shopping center in proximity:
Here are a few schools available to San Mateo residents:
Hillsborough
Hillsborough is a charming and esteemed suburb in the San Francisco Bay area. Small and exclusive, this neighborhood offers a rural feel to its residents. This six-square-mile slice of tranquil suburbia is in proximity to Burlingame and San Mateo's lively downtown areas. Hillsborough homes vary in architectural styles and offer residents terrific housing options.

Those who enjoy small-town living with city amenities close by love Hillsborough. San Francisco is a mere 17 miles away, making the city's hustle and bustle well within reach. Luxury homes are plentiful and add to this community's charm. Outdoor recreation is abundant, and families love the accessible and highly-acclaimed educational opportunities and summer programs.

Grocery shopping for fresh produce and a variety of International specialty products are found at Parkside Farmers Market. Sunday mornings are spent wisely at Burlingame Farmers' Market, where you can find everything from hummus and empanadas to fresh fruits and vegetables.

Hillsborough has several parks and recreational ventures to explore:
Exceptional educational institutions in Hillsborough include:
Whether you're looking for a peaceful small-town vibe or a vibrant city, these communities have something to offer every Bay area resident. If you're ready to find your ideal San Mateo property, Atherton mansion, Burlingame home, or Hillsborough house, contact me. I will help you find the perfect home for your family to grow and create life-long memories.