Choosing the right neighborhood for your family can be understandably difficult. After all, each neighborhood has its distinct personality and unique set of amenities. But don't worry. We're here to highlight some of San Mateo County's most sought-after neighborhoods to help you find the best fit for your next move.
1. Atherton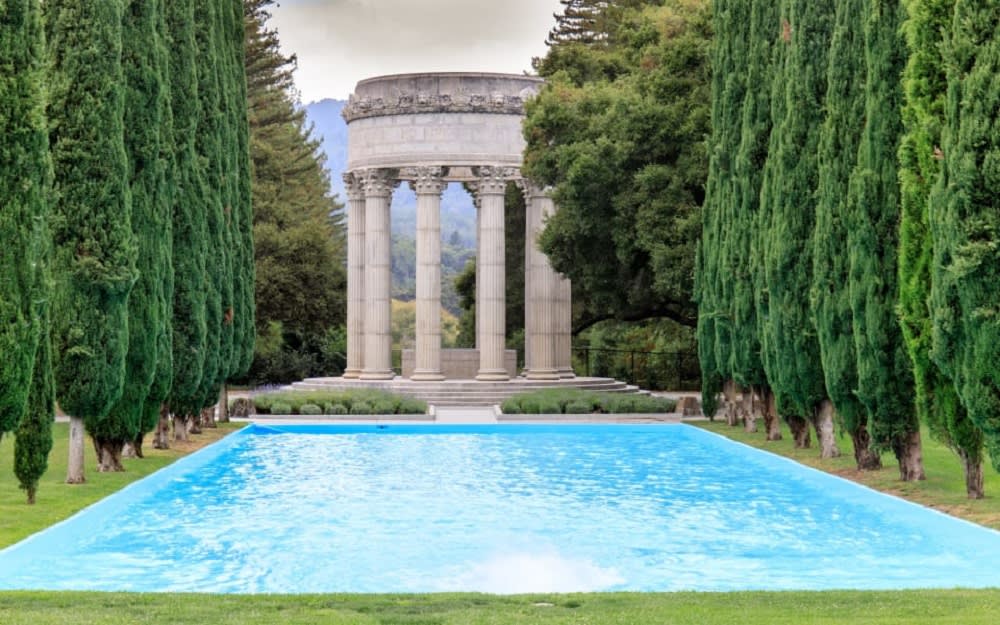 Atherton
is an elite, expensive neighborhood located just 45 minutes south of San Francisco. This illustrious neighborhood has been consistently ranked as the wealthiest zip code in the United States for a handful of years. Atherton is home to just over 7,000 residents, including an array of celebrities, Silicon Valley power players, and tech billionaires. In fact, this sleepy San Mateo County once housed Microsoft co-founder Paul Allen.
With all this in mind, it's no surprise that Atherton is an aesthetically pleasing neighborhood. Drive through the regal gates at the community's entrance, and you will see the finest in landscaping and architecture. Spacious, high-end homes and lavish mansions are some of the most exclusive homes in the entire state. These stately homes are often situated on expansive lots at the end of a private gated drive. This gives residents an added level of privacy and security. Purchasing a home here is certainly not for everyone. The median price of a home here is $7.5 million, thus reserving this for only the most distinguished individuals.


Atherton, an almost entirely residential community, is known for its quiet and peaceful environment. Living here allows residents proximity to the tech scene in Silicon Valley and Sand Hill Road's plethora of venture capital and banking headquarters. But that's not all Atherton has to offer. If you're ready to shop until you drop, head on over to Palo Alto's
Stanford Shopping Center
and check out the 150 retailers and restaurants found here. After that, visit
Flea Street
for exquisitely prepared cuisine. If you're looking for a more upscale dining experience, make reservations at
The Village Pub
in nearby Woodside. This refined restaurant serves contemporary American food with French and Mediterranean flavors. The Village Pub is the place to celebrate a special night out.
2. Burlingame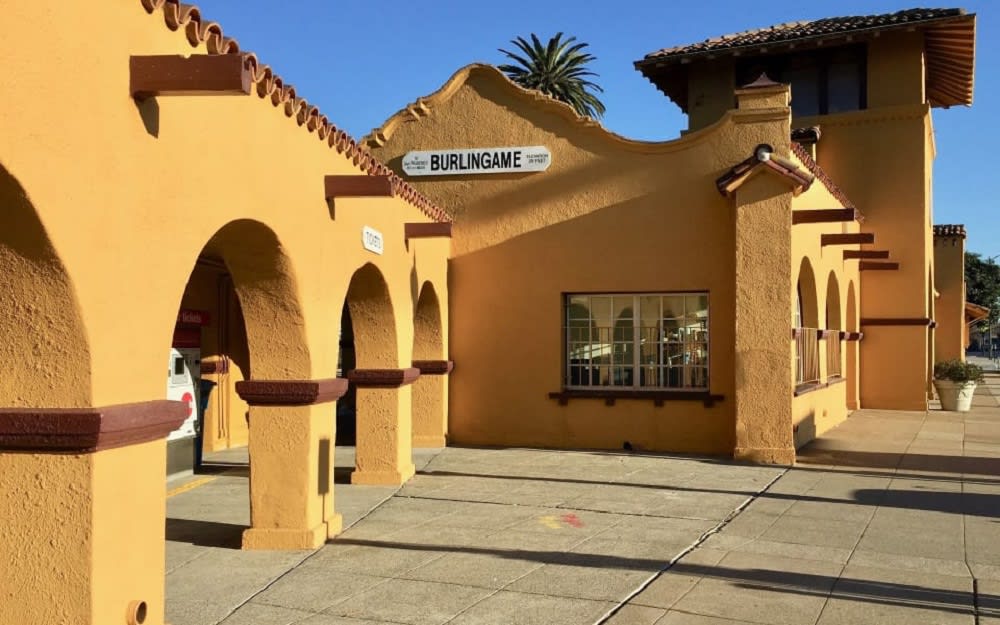 Burlingame
has a multitude of appealing qualities enjoyed by its 30,000 citizens. Living here puts you next to San Francisco Bay, with convenient access to Pacific getaways, such as Moss Beach and Half Moon Bay. Additionally, the city offers a quick commute to the San Francisco International Airport and downtown San Francisco.
Burlingame is a town that perfectly blends historic and modern elements. The result is a charming, vibrant place to call home. A drive through this quaint neighborhood will reveal many architectural styles: American Foursquare, California ranches, Mediterranean style, and Tudor Revival. Regardless of what style you prefer, Burlingame has something for you! Although home to residents from all walks of life, families and young professionals make up the majority of Burlingame's residents. Outdoor enthusiasts also love the city's easy access to nature. Burlingame is called "The City of Trees" and has more than 18,000 trees planted throughout its parks and neighborhoods.


Burlingame might have a pleasant, family-oriented atmosphere, but life here is anything but boring! You will find a bustling downtown packed with lots to do in terms of entertainment, dining, and shopping options. Start your morning off with some fresh pastries and coffee from
Le Croissant Cafe
. After that, continue exploring Burlingame Avenue for all the high-end designer stores and local boutiques. Sam Malouf Authentic Luxury is a tasteful boutique that carries womenswear, menswear, and accessories from some of the top designers in Europe and America. If you're in the mood for a quick bite to eat, check out Asian Box for a delicious meal. Or, if you are seeking a more elevated culinary experience, enjoy a night out at Rasa Contemporary Indian. This posh restaurant serves modern Indian food that is made with sustainable ingredients.
And that's not all Burlingame has in store. Spend your weekends at the
Burlingame Fresh Market
, which is open each Sunday on Park Road. Wander through the booths selling produce and homemade goods and listen to live music while shopping. When summer rolls around, you won't want to miss the
Burlingame on the Avenue
! This yearly event, which is held in August, is a two-day family-friendly street festival. Mingle with your friends or, if you're new to town, get to know your neighbors!
3. San Mateo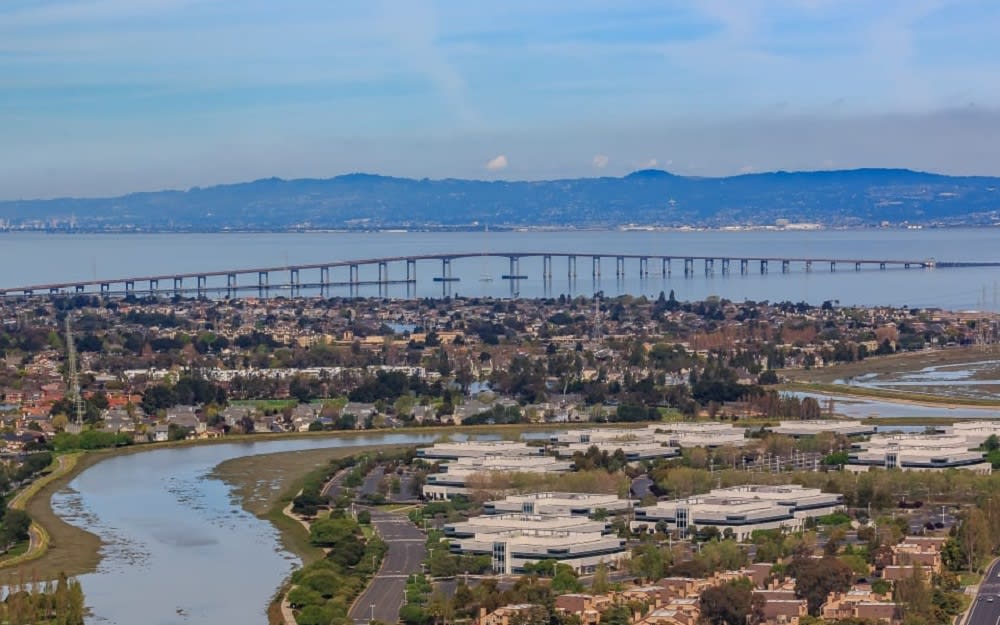 Nestled in the heart of Silicon Valley, the city of
San Mateo
has something for everyone. With a population of just over 100,000, San Mateo is a diverse city with a wide variety of neighborhoods to choose from. A broad array of architectural styles are available here, allowing you to select the style that works for you: Craftsman cottages, Tudor Revival, and Eichler homes, to name a few.
Downtown San Mateo, which covers several blocks, is lined with more than 800 businesses. This lively, expansive downtown features everything, including local boutiques, tasty eateries, upscale restaurants, exciting bars, and quaint coffee shops.


Being such a diverse and large city, it's no wonder that San Mateo has a wide range of people who reside here. However, this city is especially popular among young families and working professionals. Families come for the top-notch schools and parks that abound here.
San Mateo Central Park
is a splendid spot to spend a sunny day outside. This 16.5-acre park has, among other things, sports fields, a Japanese garden, a playground, and a rose garden. Likewise, young professionals are drawn to job opportunities, including a thriving tech scene. Living here also means a convenient commute to San Francisco and other parts of Silicon Valley.
There is a multitude of exciting things to do in and around San Mateo. Connect with nature at
Coyote Point
. This recreational area, nestled in the bayside area, provides opportunities for picnicking, swimming, windsurfing, bicycling, and jogging. Or perhaps take a Saturday afternoon to visit the
Pulgas Water Temple
, an engineering marvel similar to San Francisco's Palace of Fine Arts. For a special night out, try the elegant steakhouse
Porterhouse
or
Central Park Bistro
for a more casual dining experience.
4. Hillsborough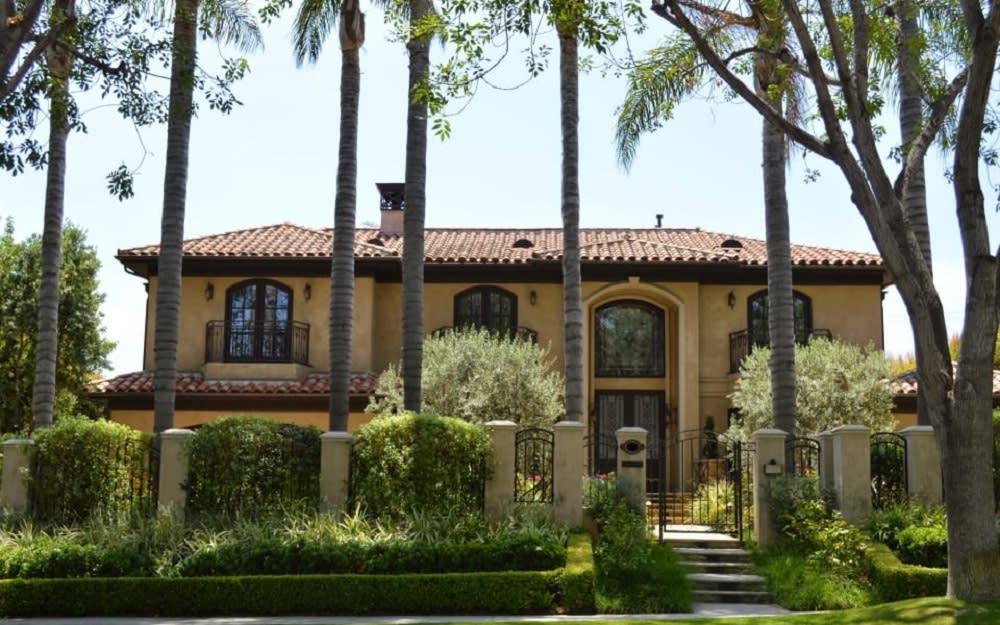 If you desire a more peaceful and secluded place to plant your roots, consider exploring homes on the market in
Hillsborough
. This prestigious community offers residents a more relaxed standard of living and an escape from the city's hustle and bustle. With a population of just under 12,000, Hillsborough exudes a cozy, small-town feel where people know their neighbors. Yet, living here means you are still near the downtown areas of Burlingame and San Mateo. You can have the best of both worlds. Hillsborough is located alongside Burlingame and San Mateo's western boundary, with San Francisco approximately a 25-minute drive away.
This elite community is the site of some of California's most elegant homes, each set on carefully manicured lots. The styles of homes mainly comprise early 20th-century residences and contemporary properties. The homes here are truly impressive and, without a doubt, among the creme de la creme. In addition to stunning architectural properties, Hillsborough provides plenty of opportunities to connect with nature.
Vista Park
, the neighborhood green space, has an arbor, picnic tables, climbing rocks, and much more. Whether you are simply taking a stroll in the sunshine or having a picnic on the grassy lawn, you'll find this neighborhood is a real gem. Plus, this is a great way for new residents to meet their neighbors! You can also easily get out of the city and explore the beautiful nature surrounding the city.
Crystal Springs Reservoir
, to the west of Hillsborough, almost looks like it could be a postcard.
While Hillsborough does not have a dedicated commercial area, living here puts you near the many shops, restaurants, and entertainment options in neighboring towns. Downtown Burlingame and San Mateo are jam-packed with plenty to do, whether it's a celebratory dinner or a fun night out on the town with friends. Burlingame Avenue abounds with an endless amount of things to do, ranging from sophisticated designer stores to refined dining. Improve your golf game at
Burlingame Country Club
, which features an 18-hole golf course. If golf is not your cup of tea, you can still take advantage of the clubhouse, swimming pool, and tennis courts.
If you are eager to explore homes for sale in the Bay Area,
contact Michele Oravec
today. As one of the most sought-after real estate agents in the area, Michele serves a wide range of neighborhoods. From San Mateo to Atherton homes for sale, Michele is eager to help you find your dream property.